filed in News on Jan.18, 2017
With thanks to Martin for this write up
Olivier did another great job organising this year's event, although the Doodle poll take up was slow. Wildwood at Gloucester Road was chosen again as the venue. This year saw a visit from Russ Casey.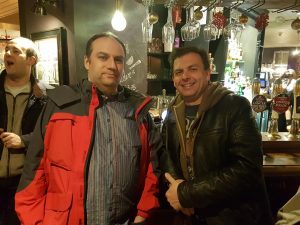 Apologies for absence:
Bryan Crotaz – Sorry guys I'm not going to make it. Was launching our new product to Europe yesterday.
Carl Fairhurst – I've been up into the night having to deal with a production outage in San Jose and I need to follow up with my team over there later today.
Matt Balchin: Daughters 18th birthday party. Was needed on bouncer duty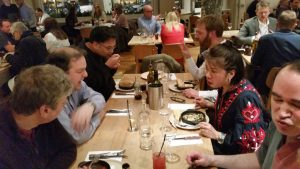 Full details and more pics: http://www.g7oli.co.uk/bodge_events.py?16-pStoicJan2017
Next year's theme….
Bring something "futuristic"